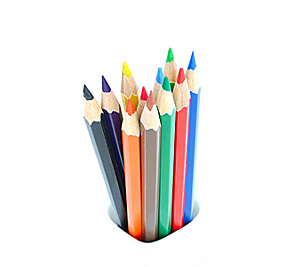 full spectrum
Practice Areas
You need a firm that knows and practices the full spectrum of employment law. BOGAS & KONCIUS P.C. provides full service representation to clients in all areas of employment law.
The Full Spectrum Of Employment Law
We focus our practice on employment law. We litigate for employees, executives, and partners in a variety of situations and circumstances. We represent clients in discrimination claims based on race, gender, national origin, disability, and issues relating to sexual orientation. We represent clients who need guidance regarding severance packages, employment contracts, non-compete clauses, and other contractual employment disputes. We provide advice and representation to clients negotiating executive contracts and other employment agreements. We focus on employment law so that we can represent you in any employment dispute.
Discrimination
We'll protect your rights. Federal or State law protects you from discrimination based on your race, gender, national origin, color, religion, pregnancy, and sexual orientation. We litigate claims in State and Federal Courts protecting your rights under Title VII, Michigan's Elliot-Larsen Civil Rights Act, the Age Discrimination in Employment Act, the Americans with Disabilities Act, and Michigan's Persons with Disabilities Civil Rights Act. If you have been discriminated against based on a protected characteristic, we are here to help.
Harassment
You don't have to put up with it. Sexual harassment, harassment based on your race, national origin, color, or any other protected characteristic, is illegal under State or Federal law. We litigate claims of harassment in State and Federal Courts. If you are being harassed at work, or if you have lost your job because of harassment, we are ready to defend your rights.
Retaliation
They're not allowed to do that. If you complain of illegal harassment or discrimination, your employer must investigate and is not allowed to retaliate against you for making a complaint. If your employer has taken an adverse action against you because you complained, call us.
Contracts
We'll negotiate for you. Are you starting a new job, leaving an old one, or facing changes in the workplace? We can negotiate your employment contract or severance package and can advise you about any non-compete or confidentiality agreement. Know what you're signing. Let us protect you.
Personal Injury
Let us help you. If you have suffered an injury because of somebody else's negligence, you may be entitled to relief. Our years of experience will provide you with the representation you need. We can help.
Mediation, Arbitration, Investigation, & Drafting of Employment Handbooks
We conduct mediations, arbitrations, and investigations. If you have an employment, contract, personal injury, or commercial dispute, we will impartially mediate or arbitrate it. We conduct thorough and impartial investigations of harassment, discrimination, and retaliation claims in the workplace. And, for employers seeking to be proactive regarding these issues, we provide review and drafting of personnel manuals, Equal Employment Opportunity policies, and anti-discrimination policies and procedures.